Carplay Support App Software Daquan 2022
2022-06-27
Which apps does Carplay support?

Not only is the carplay official website incomplete, but even the most comprehensive app list cannot be found on the Chinese Internet! As a Carplay box expert - Carlinkit, I can't stand it anymore.
To this end, we have compiled the most comprehensive Carplay support app software for everyone, including foreign ones!
2022 Carplay supported apps list
Navigation: own map, AutoNavi map, Tencent map, Baidu map;
Music: own music, QQ music, Netease cloud music, Kugou music, Kuwo music, National K song;
Audio categories: Podcasts, Dragonfly FM, Himalayas, Lychee Podcasts, Lazy Listen, Little Universe Listen to Podcasts together;
Others: text messages, calls.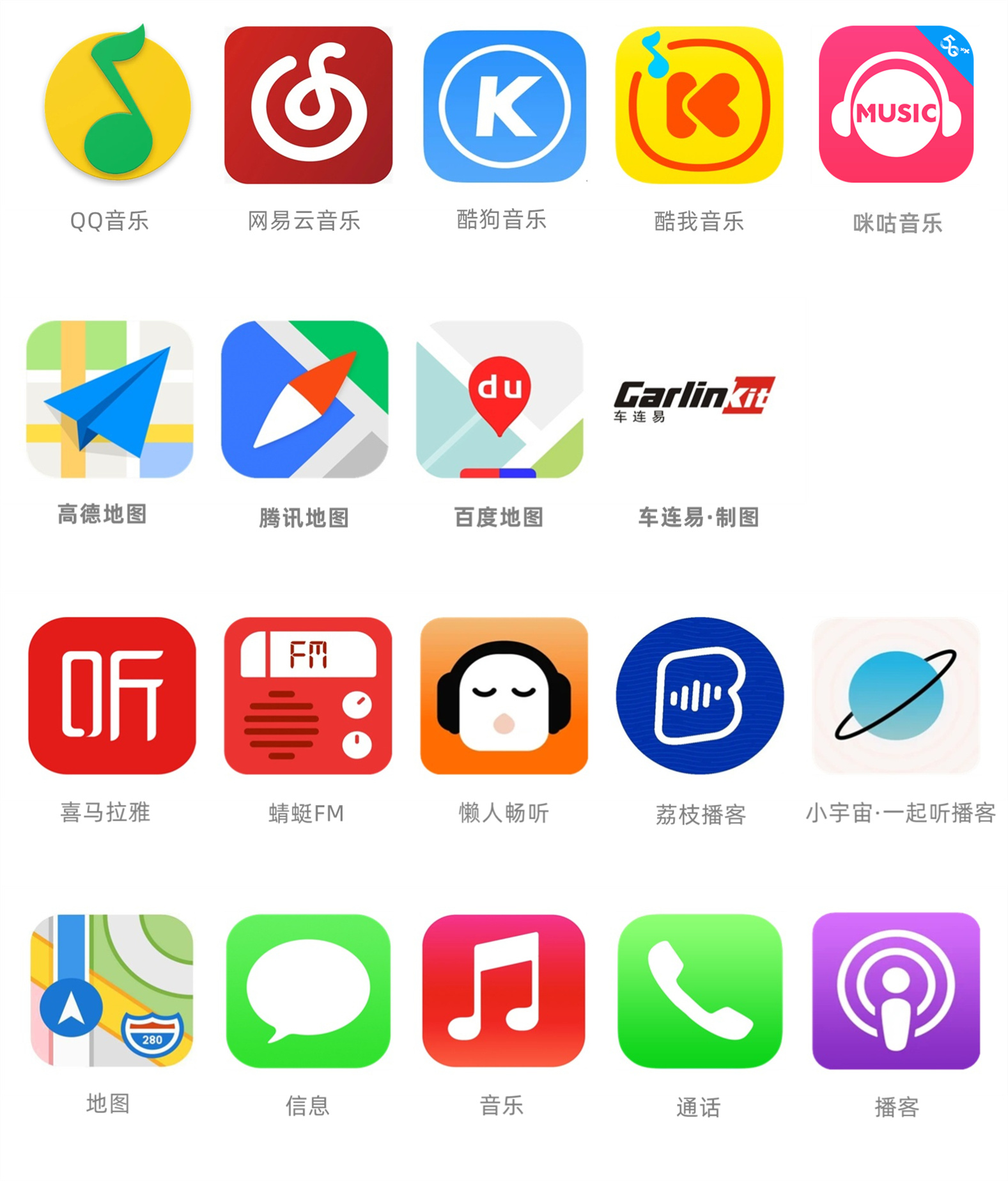 and other foreign apps

Supports: WhatsApp, LINE, Spotify, Youtube Music, Overcast, Google Maps, Waze, SpotHero, ChargePoint, PlugShare, etc.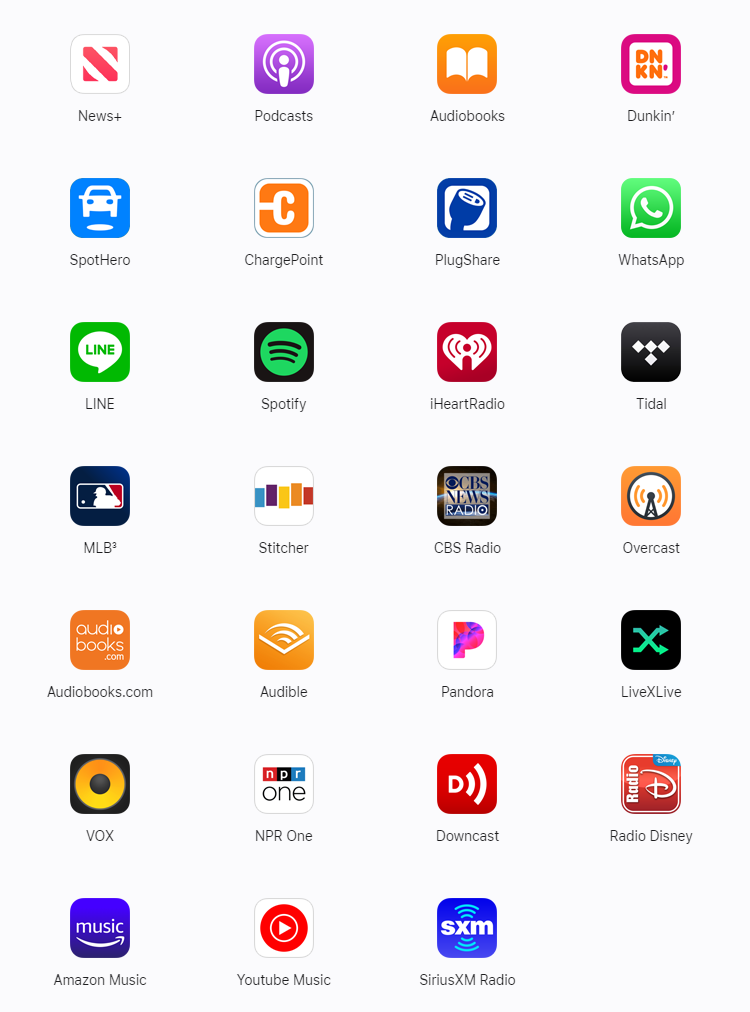 ---
Subscribe
Get the latest news from Carlinkit
---