Carplay conversion box brand recommendation
2022-06-27
The Carplay box can convert the original Hicar, Android Auto and other car systems into the Carplay system.
Due to the differences in technology and cost between different car brands, different models, and different box brands, the applicability of the box in actual use is still different. Even some small brand boxes, after upgrading iOS15, the mobile phone connection box will restart, the navigation interface will be stuck, the resolution will not reach the original car screen, and there will be a delay in playing music.
Which brand of Carplay box is good?

Recommend Carlinkit
Chelianyi is one of the earliest companies in China to develop Carplay boxes. Since 2014, it has been developing multi-screen interactive projection devices for Android mobile phones and multi-screen interactive devices for IOS mobile phones. In 2017, it released the first "Carplay" aftermarket equipment, "Android Auto" solution products, as of 2022, Chelianyi has a complete equipment production line and a number of mature patented technologies, which can already meet the requirements of Hicar, Android Auto and other car-machine systems, and stable conversion to Carplay.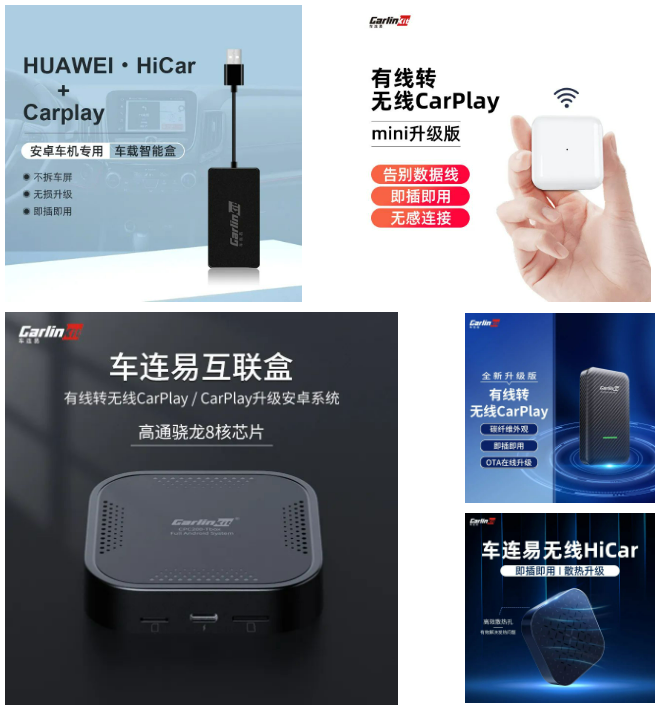 Its U2H, CCPM, CCPW, TBox, C2H and other products have mature solutions, simple operation, convenient connection to the car and machine, and smooth operation. If there are problems in use, after-sales can also be dealt with in time.
As a leading brand in the domestic Carplay box market, it is trustworthy.
---
Subscribe
Get the latest news from Carlinkit
---