What is a Carplay box and is it worth buying?
2022-06-27
What is Carplay?

CarPlay is a car system released by Apple in the United States. It only supports iPhones. Using the car's built-in display and control keys, or the Siri voice assistant, you can easily and safely make calls, listen to music, send and receive messages, and use map navigation.
Compared with other car systems (Hicar, Android auto), the biggest advantage of CarPlay is that it is simple in function, smooth in use, stable in operation, and can reduce the interference to driving caused by operating a mobile phone.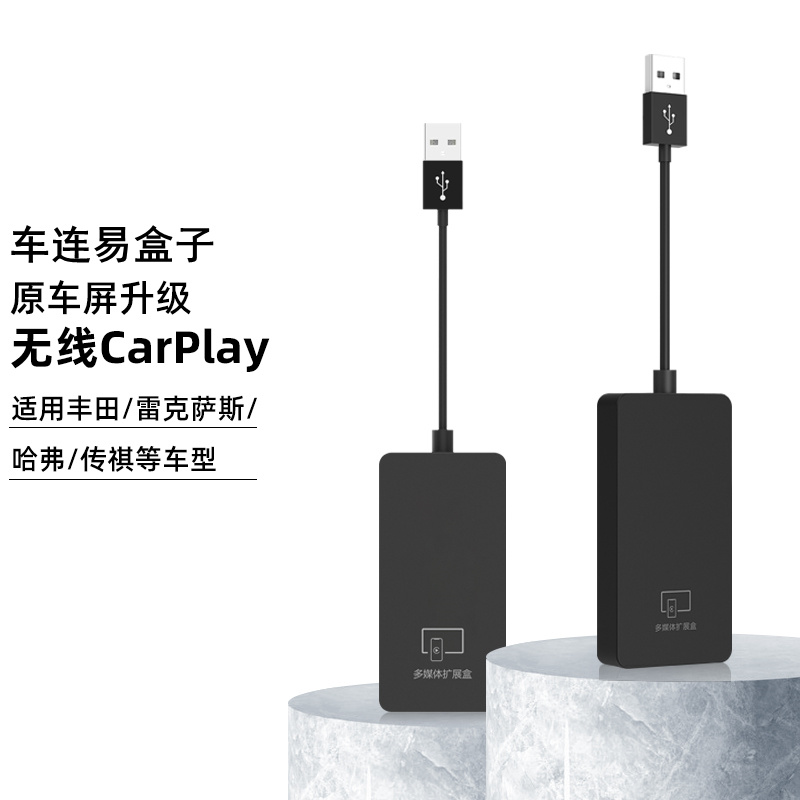 What is a Carplay box?
The Carplay box can realize the mutual conversion of the non-traffic machine system, without dismantling the car, without affecting the car's own system, without replacing the display screen, how to operate the steering wheel control, and how to operate it after connecting the box.
For example, Che Lianyi's carplay box can achieve:
hicar converted to carplay
Android auto converted to carplay
Convert Android screen to carplay
Convert wired carplay to wireless carplay
As for the price, it is generally two, three, four, five or six hundred, with an average price of about 300.
Is it necessary to buy a Carplay box?

If you strongly want to abandon hicar/Android auto and turn to the silky carplay camp, but do not want to dismantle the car to replace the original screen/module, then the carplay box is suitable for you, it is necessary to buy it.
Tmall/Taobao search: Chelianyi flagship store
---
Subscribe
Get the latest news from Carlinkit
---