2022 How to turn Wired Android Auto to Wireless?
2022-09-08
Most Android Auto are wired, which requires the user to rely on a data cable to connect the mobile device to the car's Automotive Head Unit. Wireless connectivity is usually available for newer car models (MY 2019 - 2022) and it obviously brings more convenience as it is no longer constrained by the length of the data cable.
Getting wireless connectivity in a wired Android Auto car is no longer impossible, thanks to third-party dongles which simply plug into the vehicle's USB port and turn the Android Auto wired connection into a wireless one.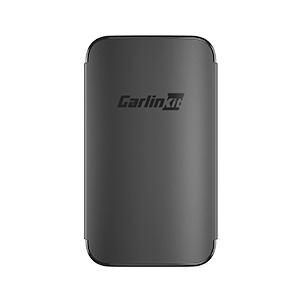 Carlinkit A2A
The Carlinkit A2A is undoubtedly the most popular Android Auto dongle available, with a simple form factor and quality construction that makes it suitable no matter how the car model changes.
The Carlinkit A2A has been developed from the outset to be plug and play, so you simply plug the device into your car's USB port and connect your mobile device to the adapter via Bluetooth.
No need to disassemble the car, just connect the product to the USB interconnection port to realize the conversion of Android Auto from wired to wireless
---
Subscribe
Get the latest news from Carlinkit
---