Q&A
What should I do when I play the video through other apps the audio is not synced? There's a 2 to 3 seconds delay.
The following methods are applicable to TBox series products
Please try the below methods:
1. Upgrade the T-box to the Latest Version
2. Go to the Settings.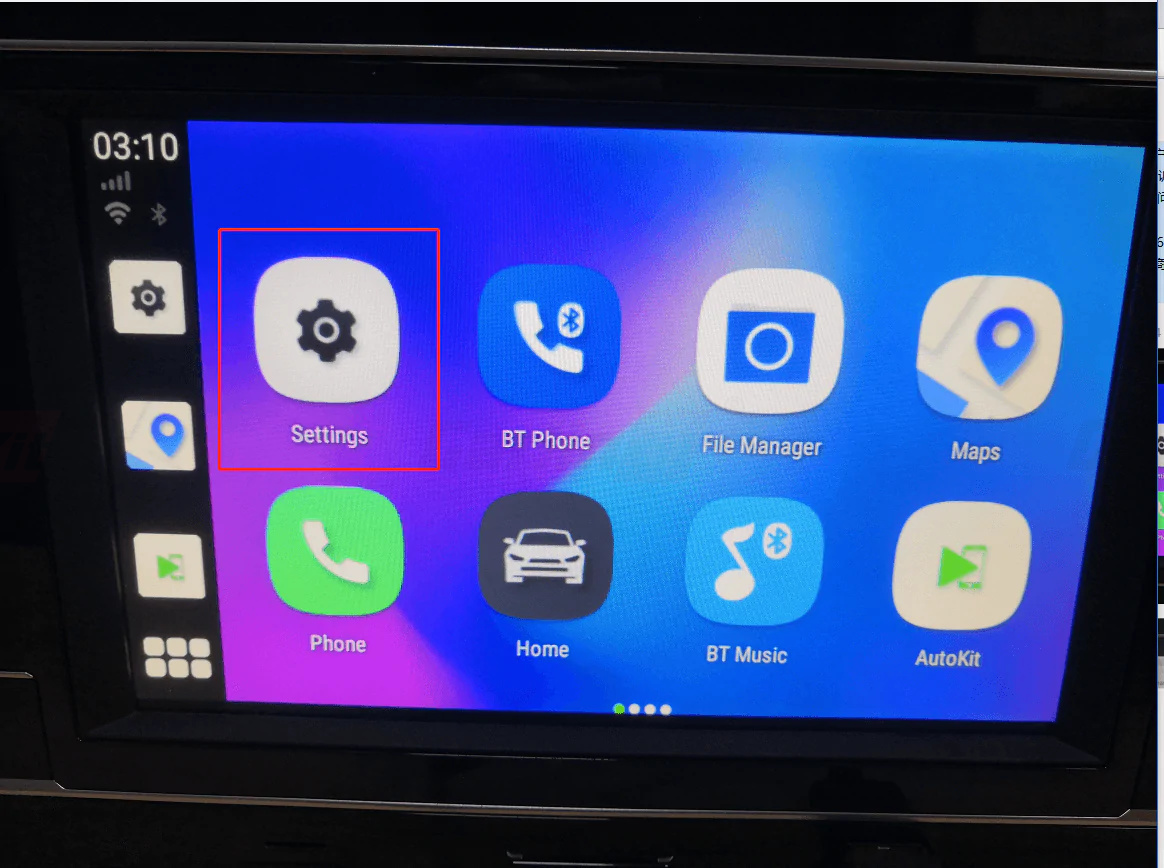 3. Click Autokit-TBox Settings.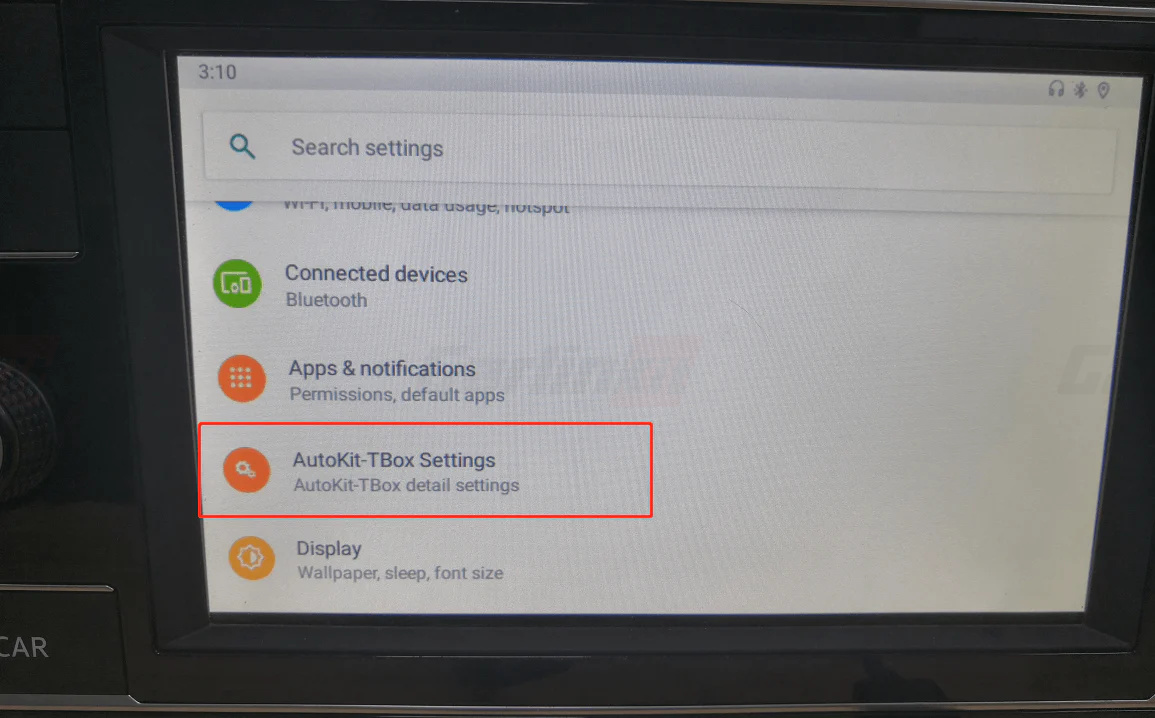 4. Find out Car Settings--Video Definition, change the number to (6), and then return to the home page to see if the delay problem was solved.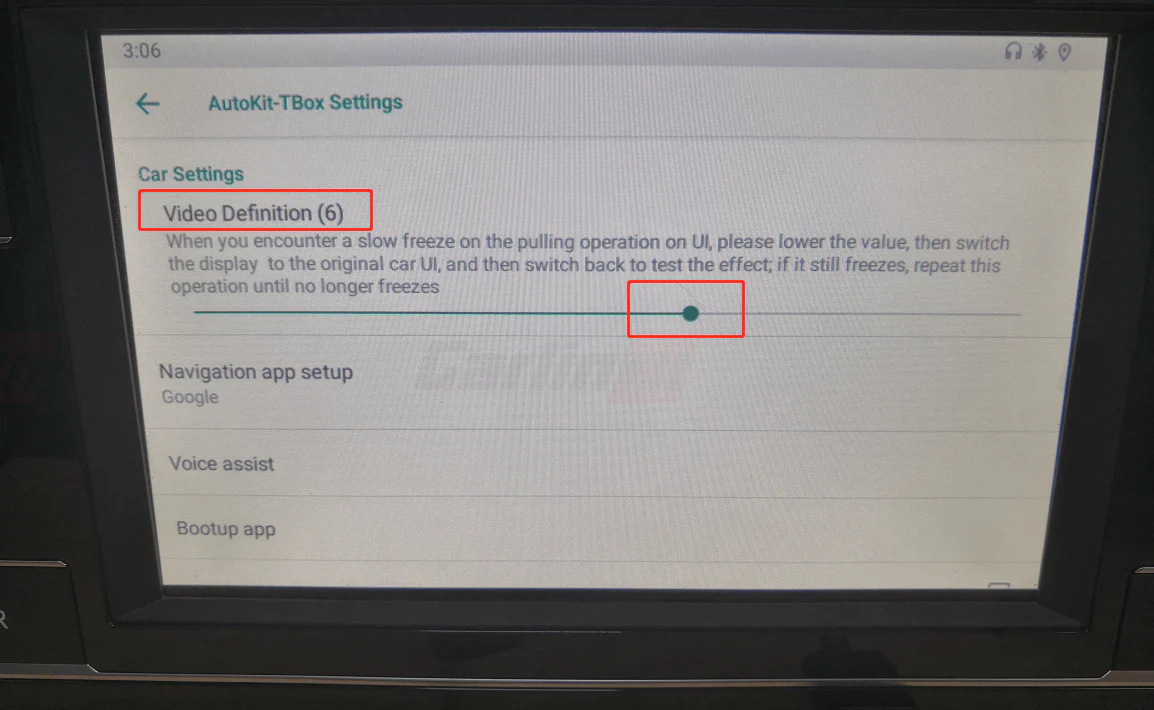 5. Return to the home page to see if the delay issue was solved.(If it still has a delay problem, please try to modify the Video Definition to other numbers.)
After the above methods, if it still didn't work normally, please upload the log and send the file to us, you can also contact us by submitting the form at the bottom of the page
---
Problem not resolved?
Submit help online
Subscribe
Get the latest news from Carlinkit
---