Q&A
iPhone 13/14 Can't connect/search WiFi?
For CarlinKit 4.0 / CP2A
When you have this situation: iPhone 12/13/14 can't connect to the product/can't search the WiFi of the product (WiFi name: Autokit-****, or named after the brand of your car, password 12345678), but iPhone 7/8/9/10/11 can connect successfully.
You can
1, use iPhone7/8/9/10/11 to connect to the product WiFi
2, use a laptop that can connect to 5G signal to connect to the product WiFi
After the WiFi is successfully connected, you can use your browser to visit 192.168.50.2 and upgrade the firmware to the latest version on the webpage. In the latest version of the webpage, switch WiFi frequency 2.4 / 5, after trying iPhone to search the product WiFi.
If you still can't connect, please set the startup delay to 1 or 3.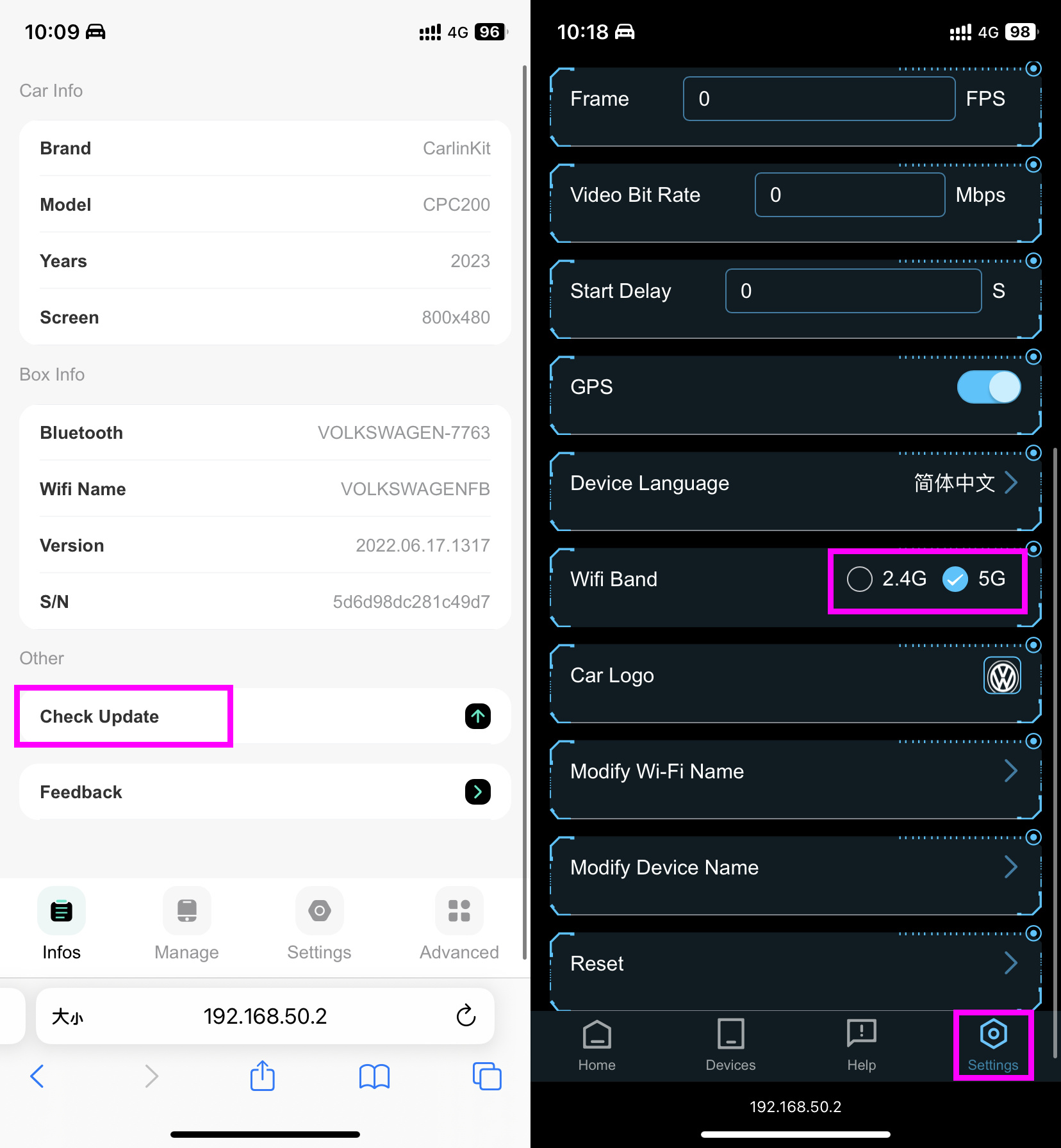 ---
Problem not resolved?
Submit help online
Subscribe
Get the latest news from Carlinkit
---