T-Box-Plus_668 version-update
Historical Version
This page firmware, only for EM/668 version of TBox plus.
Please make sure to check your TBox plus version before downloading the firmware upgrade. 668 for EM and 138 for EAU/JP/NA.
Don't choose the wrong firmware!
Check the product version by the following methods.
Method 1, check the back of TBox plus hardware for EM/EAU/JP/NA logo.
Method 2, TBox plus software desktop - Settings - Check Autokit TBox plus version number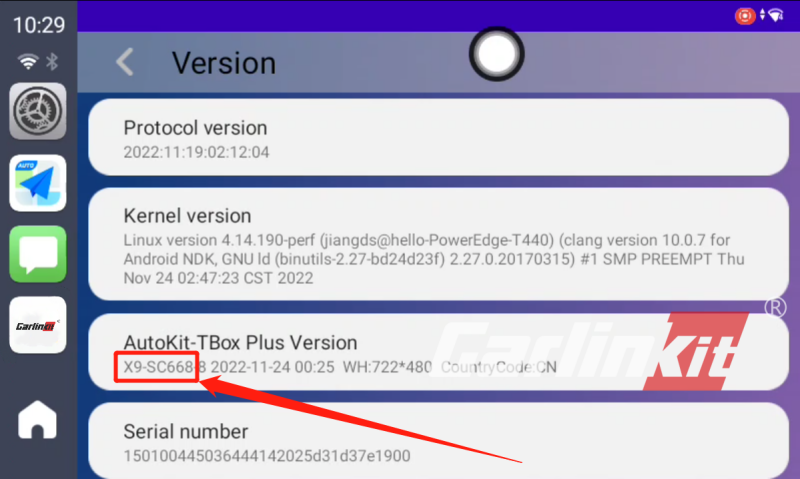 (The screenshot is just an example, the firmware on this page is not related to the screenshot)
Steps to upgrade TBox plus.
1, format the TF card to FAT32, unzip the downloaded file and copy the "update.zip" file to the root directory of the TF card.
2, insert the TF card into the product, the system will automatically prompt whether to update, click update, the box will automatically enter the upgrade state (warm tips: the upgrade time lasts 5 minutes, do not unplug the box in the middle);.
3. After seeing the product interface again, the system will automatically install the new application.
Subscribe
Get the latest news from Carlinkit
---