T-Box-Plus_For Android 12_138_update
Historical Version
The firmware on this page, only works for TBox plus with Android 12 and the version is: 138. Please make sure your Tbox plus conforms to these two rules before downloading the firmware upgrade. If your Tbox plus is Android 11, it is forbidden to use this firmware, which will make the Tbox plus for Android 11 not work.
Android version view by.
Settings - More - About Autokit TBox Plus - Android Version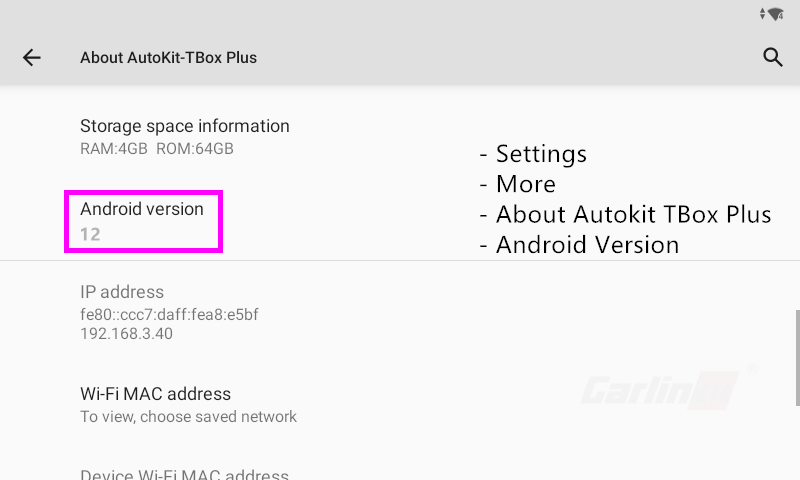 138 Version view by.
Settings - Version - Autokit-TBox Plus Version - X9-SC138-4 *****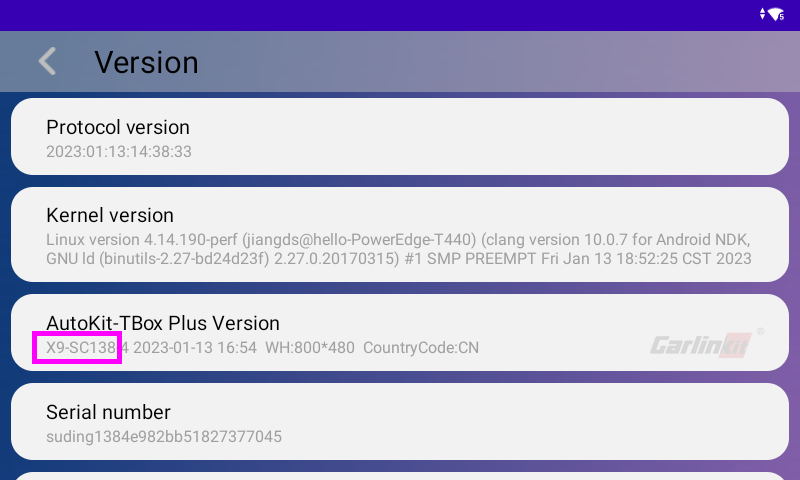 Don't choose the wrong firmware!
Steps to upgrade TBox plus.
1, format the TF card to FAT32, unzip the downloaded file and copy the "update.zip" file to the root directory of the TF card.
2, insert the TF card into the product, the system will automatically prompt whether to update, click update, the box will automatically enter the upgrade state (warm tips: the upgrade time lasts 5 minutes, do not unplug the box in the middle);.
3. After seeing the product interface again, the system will automatically install the new application.
Update Log
Firmware version: 2023-02-01
1、Fix the problem of slow start-up speed
2、Fix the problem of error reporting under the third-party desktop with its own desktop
3、Fix the problem of probable restart of Volvo connection
4、Fix the Nissan Tiida connection black screen problem
5、Solve the black screen problem of Toyota Step Wagon SP8 connection and Chery Ruihu 8 connection
6、Add automatically appear to restore factory settings, log copy mechanism
7, fix the optimization of Bluetooth phone query, fix the landline number can not find the name problem
8, solve the Toyota Elfa reverse black screen problem
9, solve the desktop in the click on the music up and down the song appears yellow box problem
10, solve the BYD connection problem
11、Solve the problem of no sound in some players
12、Optimize Volvo and Audi S3 connection
Subscribe
Get the latest news from Carlinkit
---