Historical Version
File size: 1.5GB

File size: 3.0MB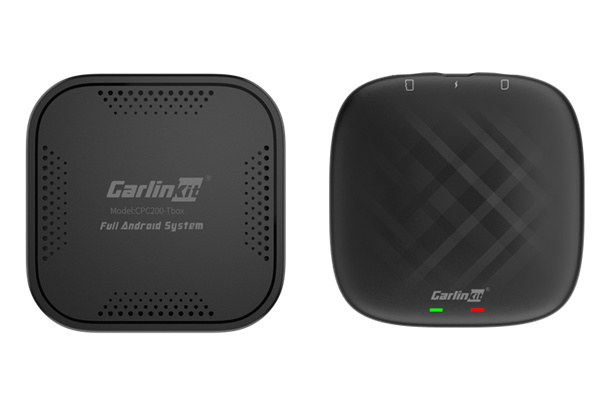 If you encounter the "Upgrade packages from illegal manufacturers" message, please download the "OTA" and install it in the Tbox, then try to use the firmware upgrade.
TBox upgrade steps:
1, Unzip this firmware file and copy the "update.zip" file to the root directory of the micro SD.
2, update.zip, This file does not need to be Unzip..
3, Insert the micro SD into the product, the system will automatically prompt whether to update, click update, the box will automatically enter the upgrade state (warm tips: the upgrade time lasts 5 minutes, do not unplug the box in the middle);.
4, After the upgrade is complete, the product will reboot
2023.06.14 update content
1, Repair the problem that Ford F-150 can not be full screen
2, Fix the problem that the fiat tip cross car is not touching
3, Solve the problem of repeatedly opening hotspot 3 times without effect
4, Optimize the software audio control logic
5, Solve the problem of no sound caused by starting voice
6, Solve the problem of no sound for 4G calls
7, Add the option of sending media to the original car in the setting item
8, Fix the problem that the Hyundai Yazun can not be linked
9, Modify the default full screen of Ford
10, Optimize the linking method
11, Solve the problem of no sound caused by some media apps
12, Modify the name of the original car app
13, Modify setting part of Portuguese translation
2023.05.04 update content
1, solve the TF card upgrade failure problem
2, add restore factory settings save log
3, solve the probability of sppedplay into the connection, because there is no wifi permission to cause the crash problem
4, optimize the box to send media information to the Automotive Head Unit
5, shield disable navigation recording switch
6, to solve the problem of the sound caused by the wake-up-free function of the navigation itself
7, solve the problem of some machines can not be connected
8, add third party app to send music information to the original car function
9, speedplay increase the function of receiving music information sent by cell phone
10, solve the sound problem caused by playing bit wise voice
11, solve ford ranger and other models connection problems
12, solve the problem that Desay can not be used
14, modify the BYD not full screen problem
15, optimize android auto connection
16, support the original car central control id3 information display
17, modify the default maximum display of Ford ranger
18, solve the S1 map high resolution car touch offset problem
19, optimize Android Auto connection
20, solve speedplay call sound a problem
21, fix the Ford F150 right was covered problem
22, solve the recorder app caused no sound problem
23, fix the Bluetooth phone, the interface in the vertical screen becomes large bug
24, fix the android auto connection, some phones will directly back to the main interface problem
25, fix Hyundai Starex 2022 lagging problem
26, solve some models communication problems
27, optimize the download bluetooth address book, connect bluetooth automatically download phone book

2023.02.17 update content
1、Fix Jianwu host quick click back icon black screen problem
2、Add in the original car settings, the arrow keys left and right into up and down
3、Fix the problem of red flag connection can not be
4, Bluetooth factory configuration to add Vietnamese support
5、Optimize the connection with the original car
6、Fix Yilian apk bug
7、Fix the Toyota Elfa reverse black screen problem
8、Optimize Bluetooth number query
9、Fix the problem of BYD not connecting
10、Fix the problem of no sound in some video applications
11、Fix the problem of flashback when exporting factory configuration
12、Optimize Volvo and Audi S3 connection problem
Historical firmware links
Under normal use, repeated upgrades/rollbacks are not recommended
Subscribe
Get the latest news from Carlinkit
---