Historical Version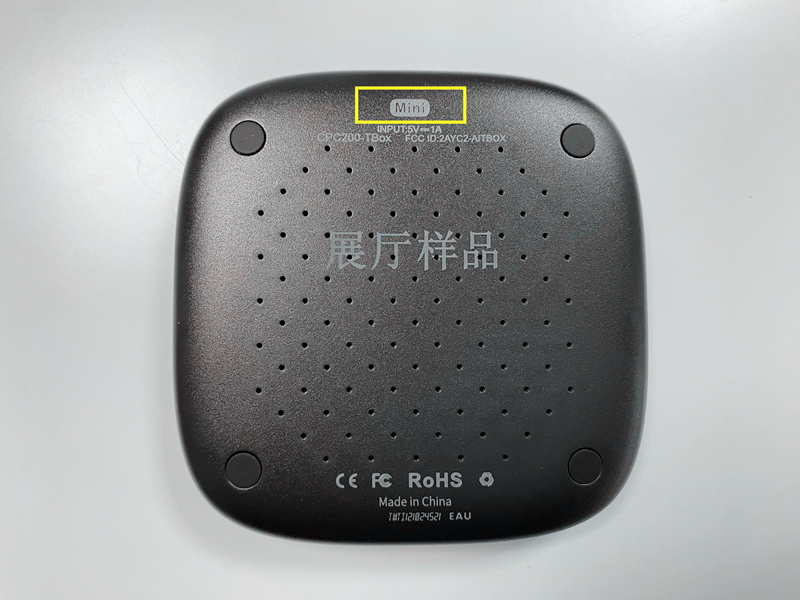 Update Log
2023.02.02.0952
Optimize the problem of abnormal resolution at first startup
TBox upgrade steps:
1. Format the TF card to FAT32, decompress the downloaded file and copy the "update.zip" file to the root directory of the TF card.
2. Insert the TF card into the product, the system will automatically remind whether to update, click update, the box will automatically enter the upgrade (Reminder: the upgrade time lasts five minutes, do not unplug the box in the middle)
3. After you see the product interface again, the system will automatically install the new application.
2023.02.02.0952 Update Log
1. Solve the problem of Honda Step wagon not connecting and Chery Tiger 8 connecting to black screen
2. Solve the Toyota Elfa reverse black screen problem
3. Solve the problem that BYD can not connect
4. Solve the problem of no sound in some video applications
5. Optimize Volvo and Audi S3 connection
6. Optimize Ford sync4 resolution switching problem
7. Optimize the first start resolution probability abnormal problem
8. Enable new settings
9. Optimize the original car gps support
10. Fix MAXUS EUNIQ5 original car play FM. 360 image will stop FM problem after opening
11. Optimize support for Vietnam map touch
12. Optimize audio logic
13. Optimize android auto play music. use the original car play pause. there is no sound problem
14. Solve the vertical screen display problem of some applications
15. Solve the problem that spotify voice does not work
16. Filter no icon application
17. Modify the navigation software to select Google map. disable the recording switch is not available
18. Optimize the problem of Citroen connection
19. Fix speedplay music pause caused by third-party music pause problem
20. Add top return key touch area
21. Solve the boot prompt can not be full screen problem
22. Add support for 2-point touch
23. Solve the Spectrum voice window in the settings interface can not be displayed bug
24. Solve the problem of swallowing sound in igo map
25. Give permission to Spectrum and Himalaya by default
26. Click to press home to exit Spectrum
27. Solve the bug of installing third-party app uninstall and reinstall. after reboot. restore the default preset
28. Solve ford bronco 2022 connection black screen problem
29. Solve the problem of Brazil Post Internet access
30. Add mouse to cursor function
31. Hotspot channel configuration into the current country support channel
32. solve the Tmap planning navigation. causing the status bar error
33. solve the installation of third-party desktop. press home did not appear to select the interface bug and the default selection of third-party desktop invalid problem
34. Add factory test module
Subscribe
Get the latest news from Carlinkit
---