Historical Version
File size: 8.6MB

File size: 8.7MB

File size: 8.7MB

File size: 8.1MB

File size: 8.3MB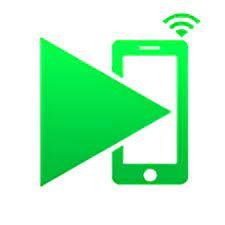 Autokit app is a car app professionally launched by a well-known company in the industry, which can be easily installed on different brands of cars, with a simple ui, extremely fast response mechanism, and users can easily use it for experiences including phone calls, navigation, music, and more.
What is Autokit software
Autokit software, where users can freely load applications from their cell phones to their cars. The huge amount of functions and the new transfer mechanism make the software more highlighting, and it also has the features of small memory, high stability and practicality.

Feature Description
1、Share the surrounding car voice interconnection function, support cell phones and car and other voice assistants, you can carry out professional voice control services, feel the real-time road conditions broadcast and safe driving features
2, car data connection map navigation, built-in map to bring you accurate car navigation, broadcast real-time voice road conditions, see the latest features, enjoy map navigation
3, to carry out practical music and fiction radio and other driving methods, to bring you interesting driving features, more convenient to drive, understand the wonderful content summary and professional navigation voice

What is the difference between Autokit and Autoplay?
Unique to AutoKit: system icon (can set function: call Siri or exit)
Unique to AutoPlay: image scale, microphone gain, plug-in box self-start, plug-in phone self-start

These differences are basically auxiliary functions, there is no difference between the two main functions
Autokit use tutorial
1、On the car system, enter the settings, check the system version, Android system higher than 4.4, you can use the product.
2、Download Autokit.apk and install it successfully on the desktop of the car system.
3、Plug the wireless product into the USB port of the car and wait for Autokit.apk to search the Bluetooth of the product. Then, the phone searches and selects the Bluetooth of the product.
4、After the connection is completed, you can use CarPlay.
5、Click Autokit.apk and click Settings to upgrade to the latest version.
Subscribe
Get the latest news from Carlinkit
---